Servicios de diseño, desarrollo e infraestructura web en Costa Rica.
Ayudamos a las organizaciones a crear sitios web rápidos, seguros y accesibles para sus clientes
En Qmedia utilizamos las mejores prácticas de diseño y desarrollo web para generar sitios web de alta calidad.
Hacemos un estado general de su sitio web para evaluar las áreas que necesitan ser mejoradas o adaptadas.
Ejecutamos un plan de acción de mejoras enfocadas en distintas tareas que permitan la descarga optima de su sitio web. #perfmatters
Contamos con un amplio portafolio de sitios web elaborados con WordPress. Valide nuestro trabajo y contáctenos para sus nuevos  proyectos.
Años de administración de sitios web para nuestros clientes nos respaldan para ofrecerle un servicio de hospedaje administrado para que usted se enfoque en tareas más importantes para su negocio.
Desarrollamos nuestros sitios web siempre pensando en accesibilidad web. Además de poderle ayudar en otras tareas de validación de estándares de accesibilidad web.
Craftbeer.cr es un directorio especializado en información de la cerveza artesanal en Costa Rica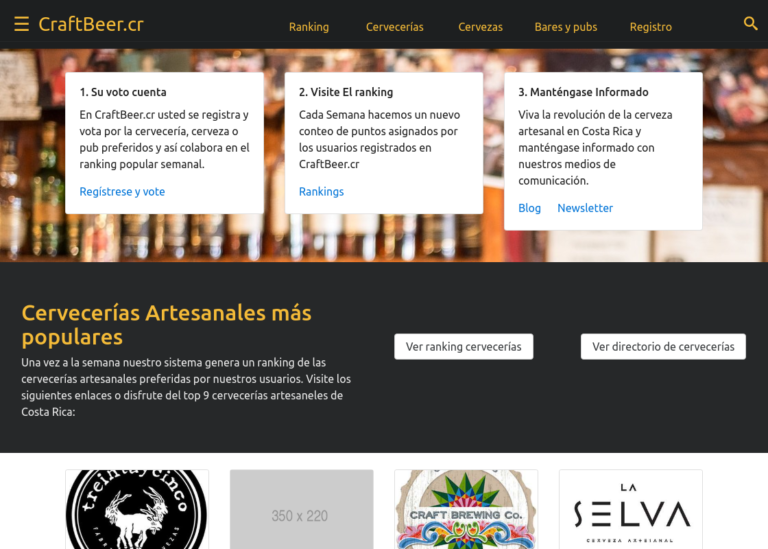 Responsive Website Design (RWD) Single Page Web Applications (SPA) Progressive Web Applications (PWA) Website Administration & Maintance Multi Language Website Development. Read More.
Generall Website Audit  Web Performance Audit Search Engine Optimization Audit (SEO) Technical Accessibility Audit (A11Y)  Content Inventory and URL Structure Audit. Read More.
Content Management Systems
CMS Website Design and Develoment, CMS, Installations & Configuration, CMS, CustomTheme Design & Development , CMS Extensibility Programming, CMS Administration. Read More.
General Website Hosting  Domain Registration CMS Web Hosting VPS Website Hosting Website & Infraestructure Monitoring Web Content Backup Services Website Migrations CDN Setups and Administration. Read More.
WordPress


Professional Services
Somos una agencia web especializada en brindar servicios de diseño, desarrollo y administración de páginas web sobre el sistema de administración de contenido (CMS) WordPress.